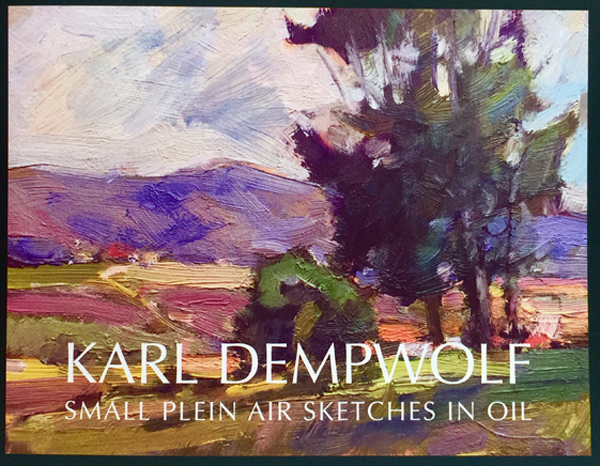 Rarely does a scholar, an art historian or an art publisher, encounter a living artist whose work is so strong and so impressive, with such unique personality, that one can predict that the artist will go down in painting history as one of the greats, not just of his generation, but of all time.
Karl Dempwolf's paintings remind me of the great California masters of the past, with a historic feel, and yet, like them, he has his own unique look and style. So unique that anyone could immediately say "That's a Dempwolf" just as we can do the same for William Wendt, Grandville Redmond, even Edgar Payne. This is a rarity among artists.
Karl's work highlights the golden sunlight, the salty air, and the true feel of California landscapes. His plein air studies reveal truth and energy. Karl is truly a master in my eyes.
B. Eric Rhoads, Publisher PleinAir Magazine