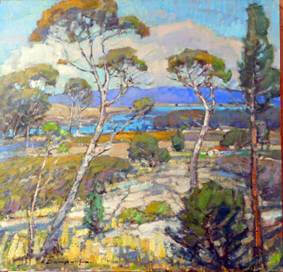 During this difficult period with COVID-19 and big fires going, Karl is taking an innovative approach to bring the art education to your home. The workshop is teaching through Zoom meeting sessions.
Dates: November 4 (Wednesday), November 7 (Saturday) and November 14 (Saturday).

Time: 9:00 AM to 4:00 PM with one hour for lunch, 2 daily breaks

Workshop cost: $495
Equipment: you need a PC/Laptop, iPad or Smartphone to connect to Zoom as a Zoom client.
If weather permits, you can select your favorite corner in your garden, or a favorite area away from others, or enlarge your previous plein air paintings to a larger format.
The first class will start with a demo, Karl explains his method of sketch, design and color study. Then you start working on your own. During this period, you can ask Karl questions or help through Zoom. You may show your progress to Karl by using the camera on you PC/iPad/Smartphone. Or your work may be uploaded to a central location and be improved or critiqued by Karl like before. The class will be informal and interactive.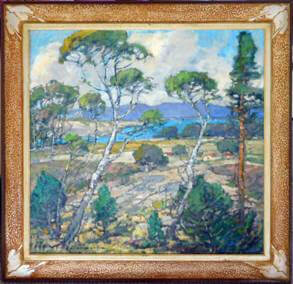 Karl is a prestigious and accomplished artist, famous for his rich and vibrant landscape oil paintings. He is a Signature Member of the California Art Club, and was recently honored with the Lifetime Achievement Award at the 2017 National Plein Air Convention and Expo (PACE 17). Karl is also a wonderful teacher, eager to share his enthusiasm and inspiration. He will help students with composition, color harmony, and enhancement of individual style.
I am looking forward to seeing you at this exciting opportunity.
Regards,
Carol Ling
email: [email protected]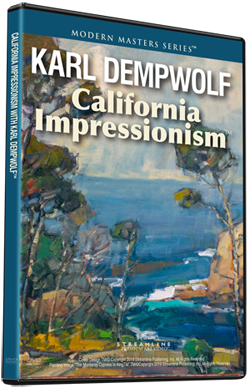 For decades, Karl Dempwolf has made it his life's work to learn from the paintings of these great masters and figure out just how they made such wonderful compositions, found such rich yet tasteful colors, and used such wonderful brushwork.
Karl's rare workshops are in high demand, and few people actually get the chance to study with him - because he plans to spend the rest of his life painting, not teaching. Before he stopped teaching, we convinced Karl to preserve his lifetime learning on video, so he can share it with you and so his years of discovering these techniques will not be lost.
Priceless Information
This video will help you advance tremendously in your own painting, even if California Impressionism isn't your exact style. These techniques are priceless and can be applied to all kinds of painting and painting mediums. You'll get to share in Karl's decades (yes, decades!) of experience and put it to work for yourself, saving you years of trial and error. Best of all, your own personal look and feel will evolve as your paintings get better and better.
After watching this video, painting alongside Karl Dempwolf, and practicing what you've learned, you'll be a more confident and competent painter, producing paintings at the "next level."
...READ MORE